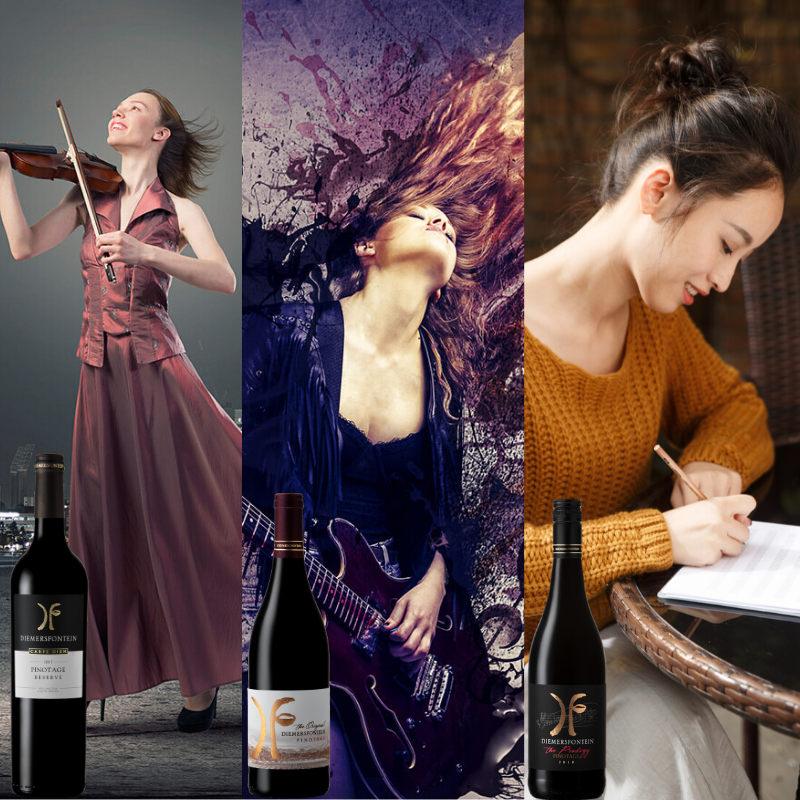 The tale of three daughters
David often compares our Pinotage wines to having two very different daughters.
The one excels in everything she does, a straight A student, always striving for excellence, a classical musician, sophisticated and graceful. The perfect comparison to our Diemersfontein Carpe Diem Pinotage.
On the other hand, there's the other daughter. A true rebel! Always doing things different to the norm, always pushing boundaries, a real rock star! Just like our Diemersfontein Pinotage, the original coffee/chocolate one.
Finally came the birth of a new daughter in 2019, Diemersfontein The Prodigy Pinotage. She is the youngster starting out, leveraging on the reputation of the older sisters, but equally bringing her own talents to bear. The prodigy, by definition, refers to a young person with exceptional qualities or abilities. The same attributes that you will find in this joyous Pinotage wine.
While the complex Carpe Diem Pinotage Reserve is a bottle best kept for special occasions, and the much-loved coffee and chocolate notes of the Original Pinotage make it a wine worth savouring, the lighter fruit-driven style of The Prodigy perfectly ticks the box for everyday enjoyment.