---
---
DIEMERSFONTEIN
THE CLOCKMAKER
---
---
---
---
Old Vines
Old Friendships
Old Memories
---
Clocks  coming  full  circle
It was the year 1942 - and South Africa and Italy were at war.
Millions were being killed on the battlefields of Europe as the Allied powers battled to rid the world of vicious dictator Adolf Hitler – and the tyrannical Nazi party that had tapped into and infused the German public's psyche and politics. Six million European Jews were being shipped off to the gas ovens of Auschwitz-Birkenau, Bergen-Belsen, and many other concentration camps, along with other "undesirables" such as gays and gypsies who were deemed enemies of the Führer, as Hitler liked to be referred to.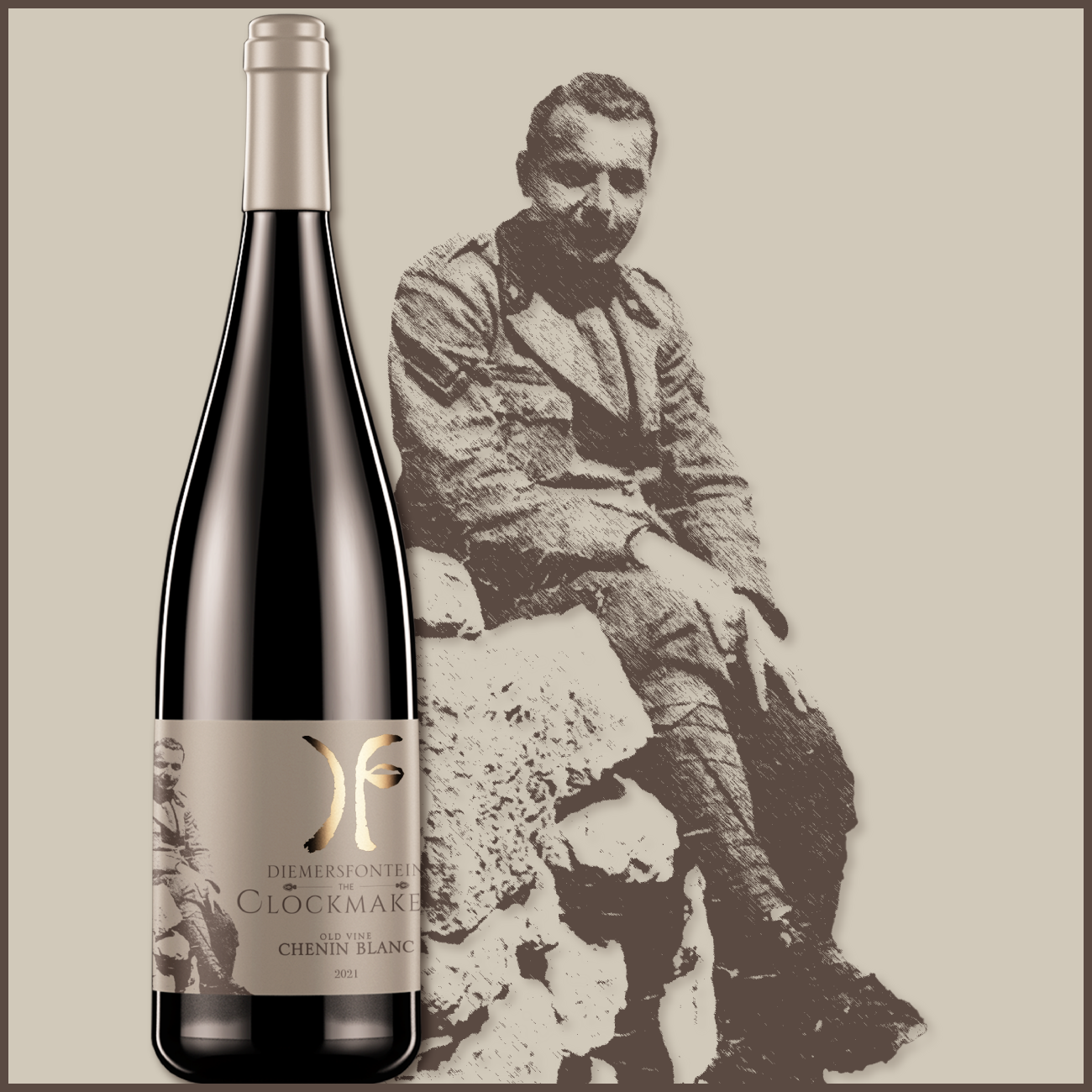 ---
South Africa, then, as now, linked by history and part allegiance to Great Britain, had declared war on Germany and the Axis powers (including Italy) in 1939 after a bitter parliamentary battle which saw the South African Party of General Smuts defeat his coalition party partner General Hertzog to ensure the country opposed Hitler. Amongst the Members of Parliament supporting General Smuts in that historic vote in September 1939 was one Max Sonnenberg, MP for False Bay.
Italy - through its fellow Fascist leader Benito Mussolini, had allied itself with Nazi Germany in 1940. Mussolini's troops saw action in Albania, Greece, and Yugoslavia, and later in Russia, but also in Libya, an Italian colony since 1911. It is here where the Italian troops first encountered the South African forces in the Western (Libyan) desert.
Not to be outdone by Hitler, Mussolini invaded British-held Egypt in a foolhardy quest to reach the Suez Canal.
Many Italian soldiers were captured in Libya and sent as prisoners of war to South Africa. Some of them were imprisoned in the Zonderwater prison camp from 1941, whereas some were sent to work in the Western Cape. They built roads, bridges and some were sent to live and work on farms.
Cesare Zanardi was born in 1917 in a small village called Noceto in the countryside near to Parma, where his family lived and ran a farm as sharecroppers. He loved studying, enjoyed the outdoors, small bird hunting and enjoyed disassembling his older brother Galdino's motorbike. Named after his father, he was the youngest of five siblings.
His family moved in 1930 to Bolzano, a "new" beautiful part of Italy, known as Alto-Adige (Suedtirol - South Tirol) that had previously been part of Austria, but had been awarded to Italy by the Treaty of Saint Germain after World War I in 1919. There he went to school and in the afternoons, he used to play rugby in a small local team. After school he studied mechanical design and volunteered to join the Italian Army at the age of 23. He joined the paratroopers and then, before the end of his training, went to the African front.
In 1941, Cesare along with many other young Italians, was captured in Libya and sent to South Africa – where he, with two other soldiers, went to work on the farm Diemersfontein in Wellington. There they encountered three generations of the Sonnenberg Family. Max and Lillie were the senior generation. Max Sonnenberg had bought Diemersfontein at the end of 1942 as a family retreat during the uncertainty and anxiety of wartime, and he hoped that Diemersfontein would become a family haven, as well as possibly being a workplace for German Jewish refugees. Max's dream was realized in modest ways - and the farm manager from the mid 1940's to late 1950's was Fritz Cahn – whom Max and other Cape Town Jewish business leaders had helped to escape from Germany.
---
---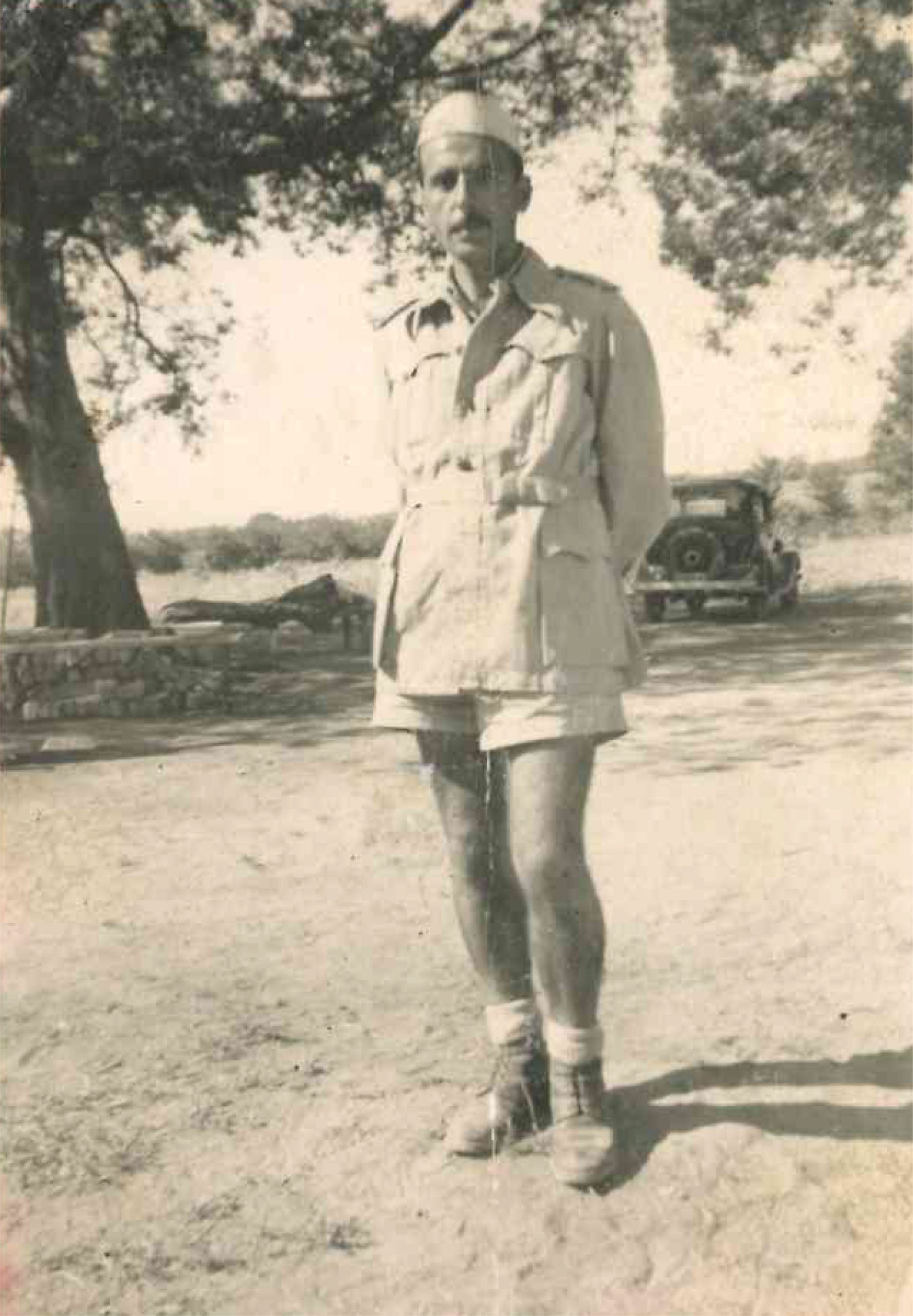 At Diemersfontein around 1944
---
---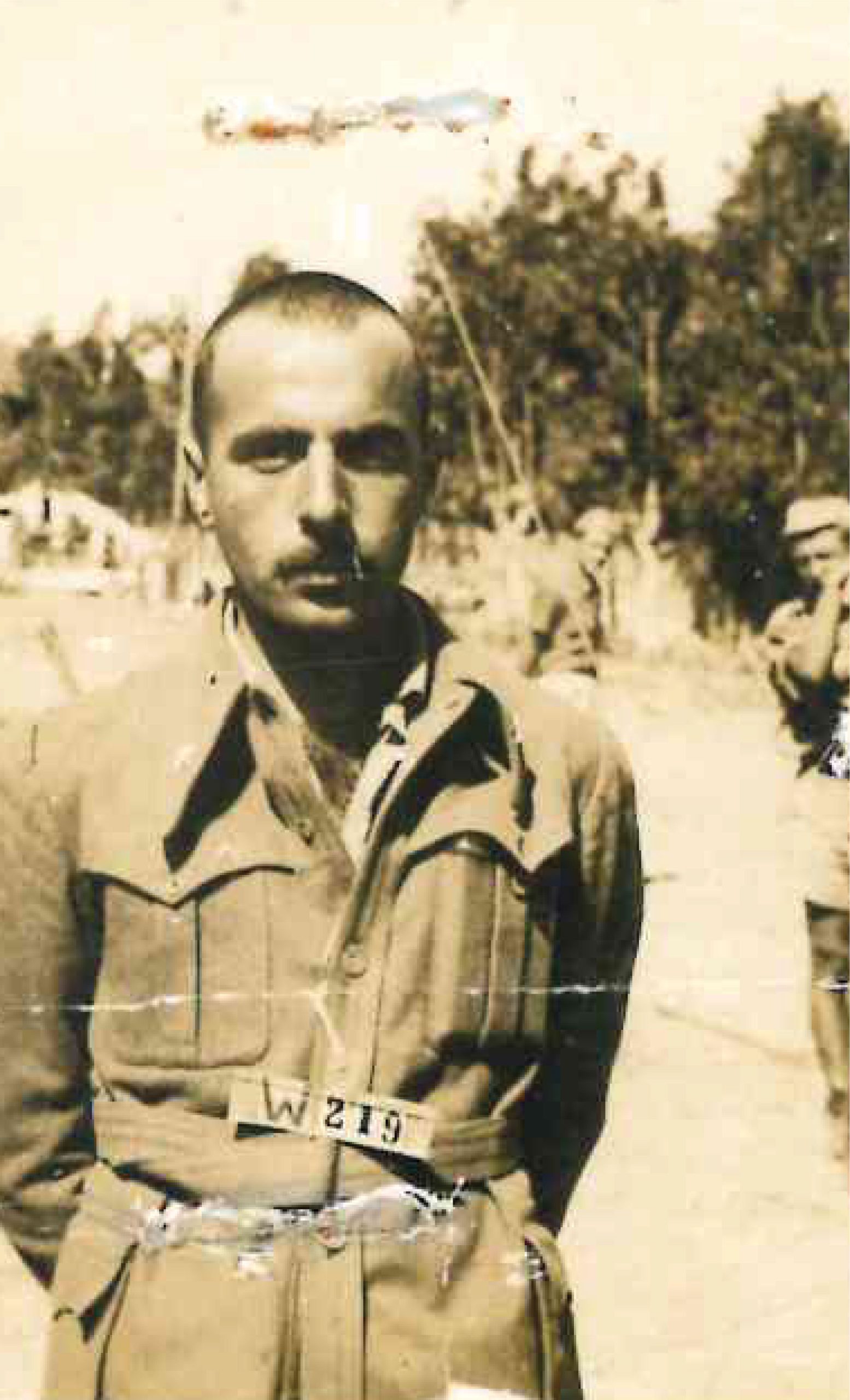 Cesare in the Zonderwater prison
---
---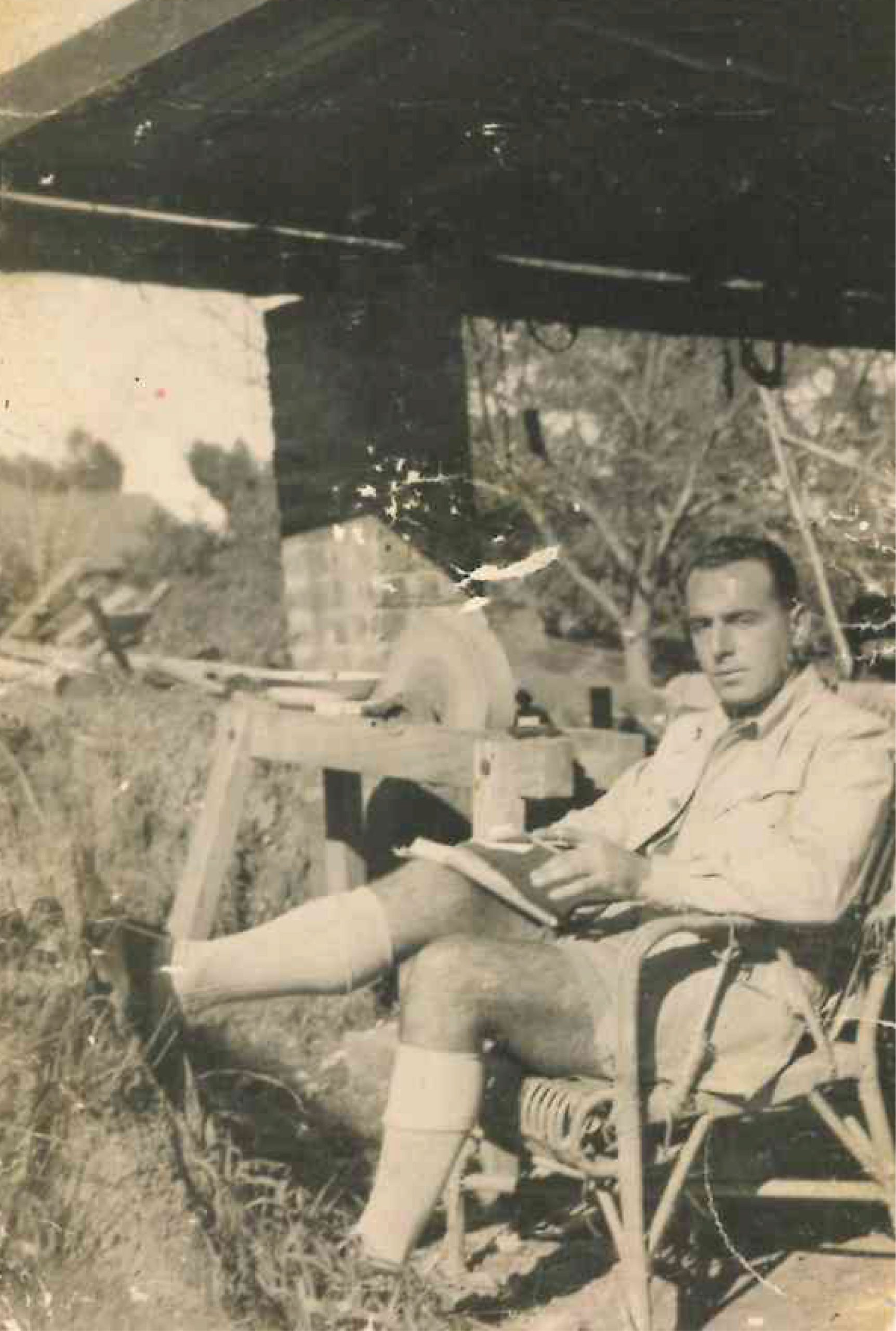 At Diemersfontein around 1944
---
---
Cesare would have been occupied in tending the farm's dairy cows and working in the apricot orchards or fruit drying business which were the main activities on the farm at that time.
Cesare and friends stayed in a small worker's cottage about 300 metres from the main homestead, close enough for the Sonnenberg family to enjoy their opera singing on Saturday nights! Max's third daughter Peggy spent her honeymoon in 1944 on Diemersfontein and recalled being serenaded by Cesare and his friends. Cesare endeared himself to the Sonnenberg family – and he in turn reported to his family later in life that despite the sad circumstances of being a Prisoner of War, he had many good and warm memories of his years at Diemersfontein.
Cesare returned to Bolzano in late 1945. He joined his brother Galdino and sister Jole in their shop in the main square (named after a famous and loved 17th century poet and troubadour Walther Von der Vogelweide) where they sold newspapers, cigarettes, gifts and local products. Cesare enjoyed his early years post-war. He was a charismatic character, full of life and self-confidence. He is remembered as stylish, a go-getter, and ever so charming. He was married at the age of 43 in 1960 to Tina (Agatina) - who was the "love of his life". They lived their whole life in Bolzano and had two children, Piero (Pierpaolo), and Arabella.
Cesare introduced various innovations early on into his siblings' business. Amongst these was the importation of cuckoo clocks from Germany (The Black Forest), a direction not really appreciated by his siblings at first. Clearly a success, clocks sparked Cesare's interest and he soon began importing other clock styles, and set up his own clock- and watchmaking production, with his own artisans as well as other external producers who assembled grandfather clocks, exotic porcelain, or bronze clocks as well as wristwatches. This business, flourished for nearly forty years.
He used the trade names "WALT" for grandfather clocks - named after the famous troubadour, as well as "LA MARTINE" for wristwatches, named after a French poet he loved; "Comm. CESARE ZANARDI orologerie" was the commercial name of the company. The business ran well, and the company had representatives for Italy and dealers for other lands in Europe and other countries like Japan, Singapore, Malasia, Emirates, Canada, and USA.
---
---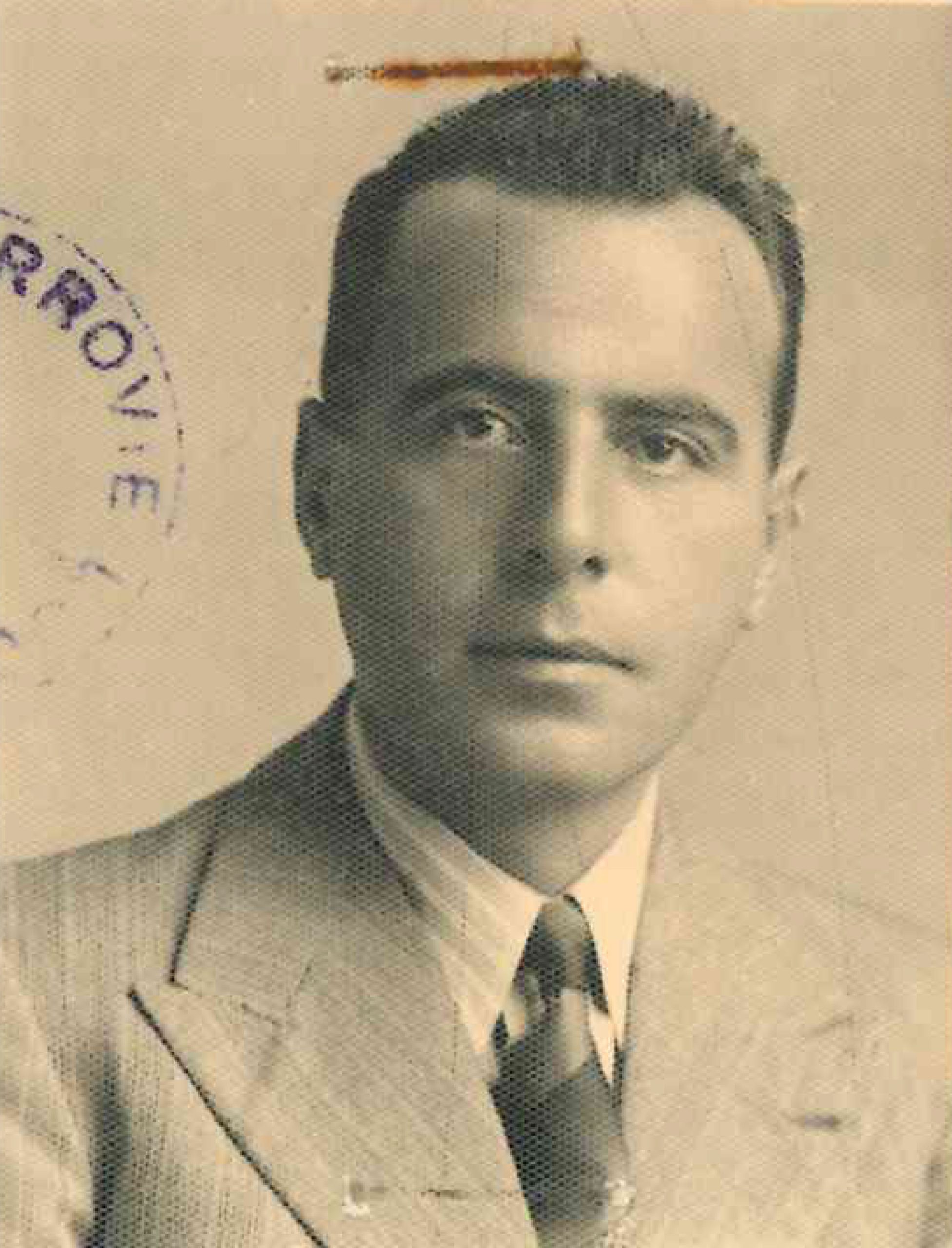 ---
---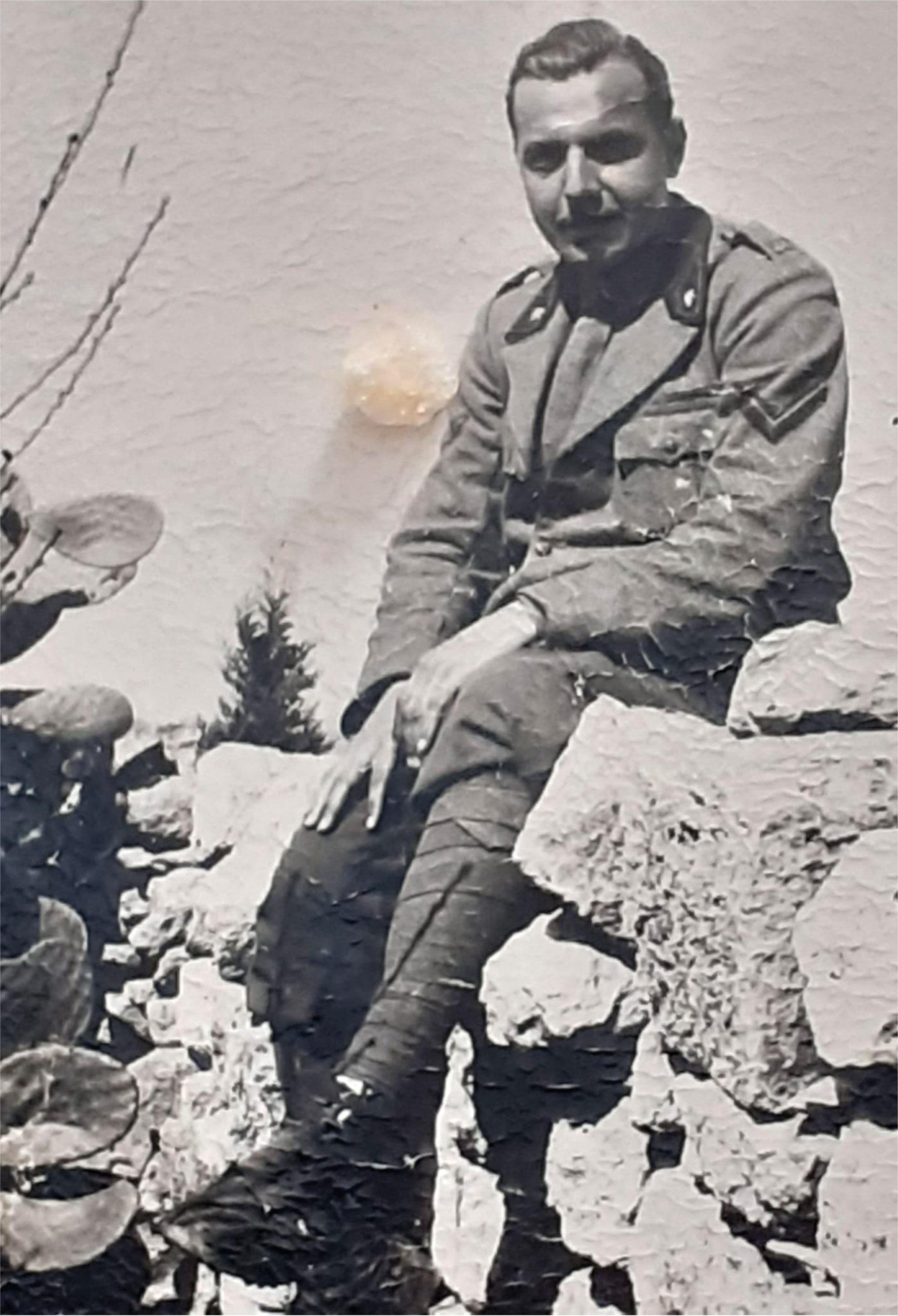 Cesare in the Zonderwater prison
---
---
Cesare was a member of the local chapter of the Lions Club, as well of the "Citizen Circle" and with Tina, was involved in many charity events.
Cesare kept in touch with the Sonnenberg's of Diemersfontein. In the late -1950s, the next generation of Sonnenberg's, Richard and Cecilia, upon receiving an invitation from Cesare, visited Bolzano accompanied by their daughter Denise (Denny). Cecilia was presented with a treasured Zanardi wristwatch. Stories of the visit are retold at Diemersfontein, and the name of Cesare Zanardi is warmly remembered. He has become part of the Diemersfontein legend. Cesare passed away in 2011.
Time passed and many Zanardi clocks continue to tick away into the year 2022. The world is once again threatened by many authoritarian leaders and the spectre of another Hitler rises on the very same terrain which were the battlefields of WW II. How could anything like that happen again, the senseless decimation of people, towns, and cities? Has time not taught us enough?
David (third generation) and his wife Susan are currently the custodians of Diemersfontein. They have revelled in their experience of the wine industry over the last 21 years and have been blessed with success and achievement in the quality and reception of their wines. They are about to release a very special 2021 wine - an "Old Vine Project Chenin Blanc" made from grapevines planted by Richard in 1985
Winemakers like to name their wines to tell the legends of their lives, their people, their farms. And an "Old Vine" wine deserves a good story, an old story. So our team sat around and discussed what to name the Old Vine Chenin Blanc.
"Rack your brains, David, and tell us a story", said our marketing manager. David pondered, (as he does!), and no doubt prompted by what 2022 had become, recounted the wartime story of Cesare.
"Let's tell the story of Cesare – and call the wine The Clockmaker" was the chorused response. It's part of our history, isn't it? It's about friendship between individuals – regardless of warring nations. It's about healing, after the violence. And it's here, on our doorstep, Diemersfontein's history. And, not unimportantly, it's about the time that's needed – for things to heal and indeed, for older vines to produce their finest fruits!
The team needed to hear what the Zanardi family felt about this. Who was there left in the Zanardi family? There had been no contact for nearly 70 years! Those 70 years have produced a lot of weird and wonderful things – like Facebook! David was on to it like a flash. There are still Zanardi's in Bolzano!
---
---
---
---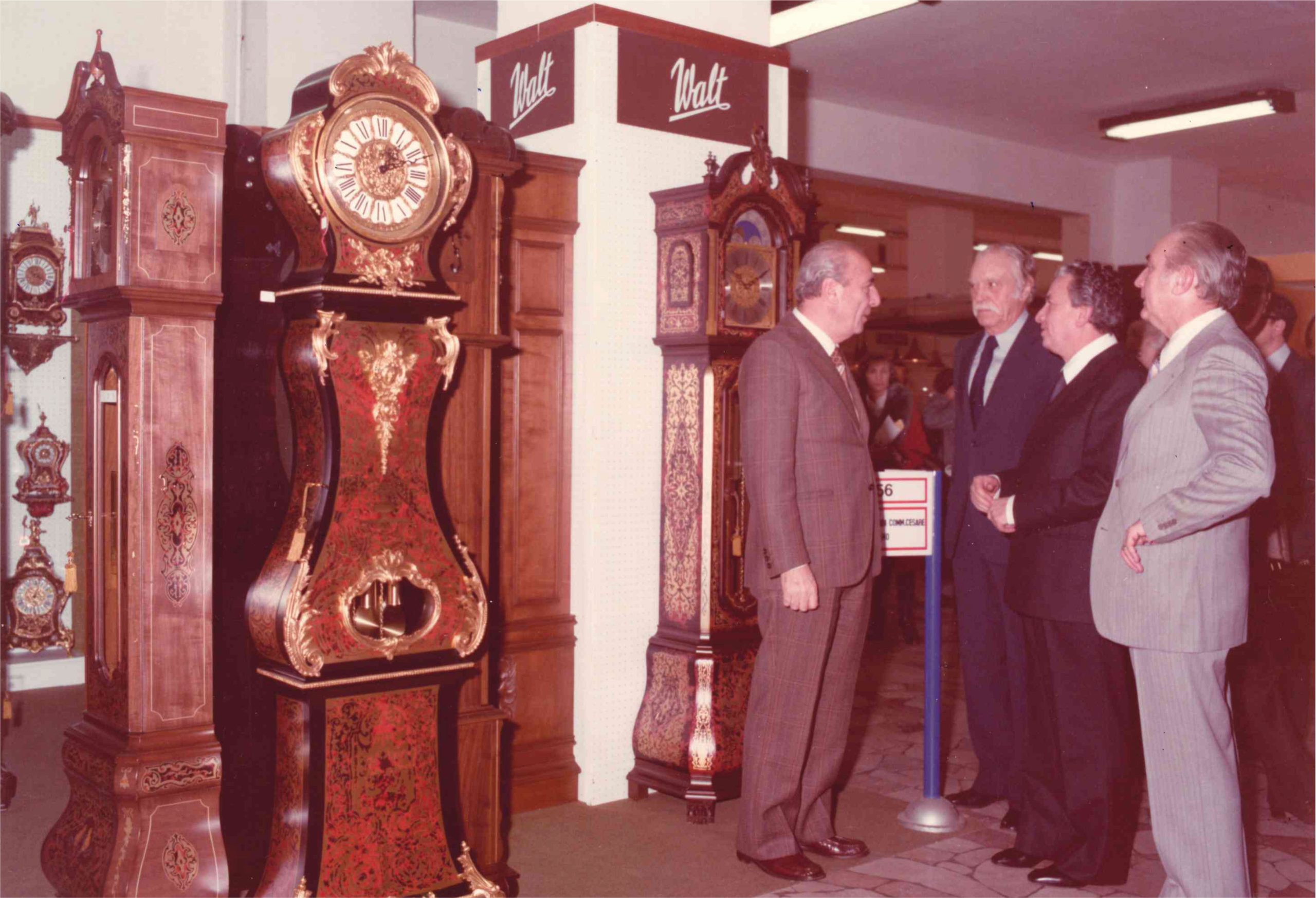 Walt Clocks exhibited at a trade show in Milan
---
---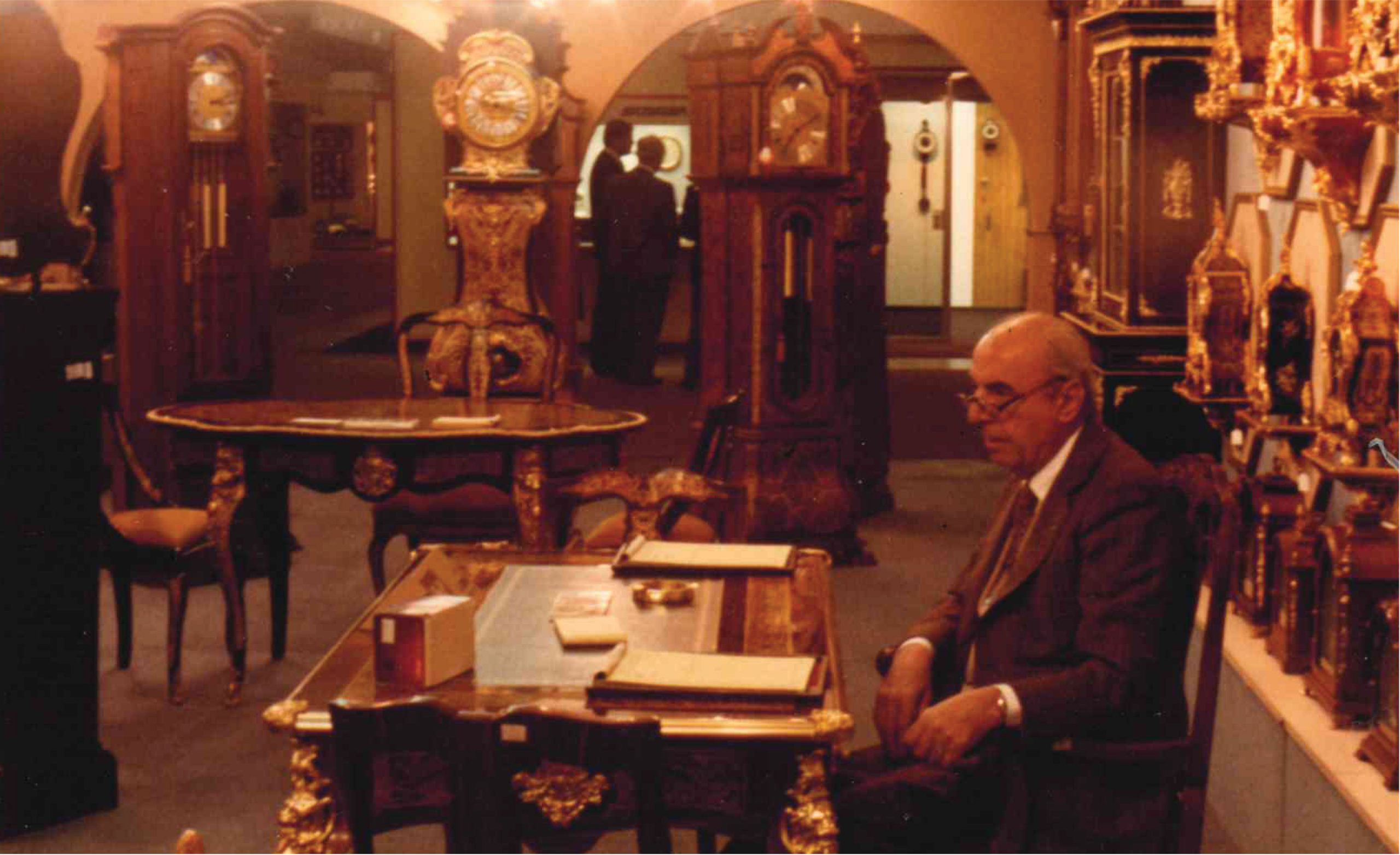 Walt Clocks exhibited at a trade show in Basel
---
---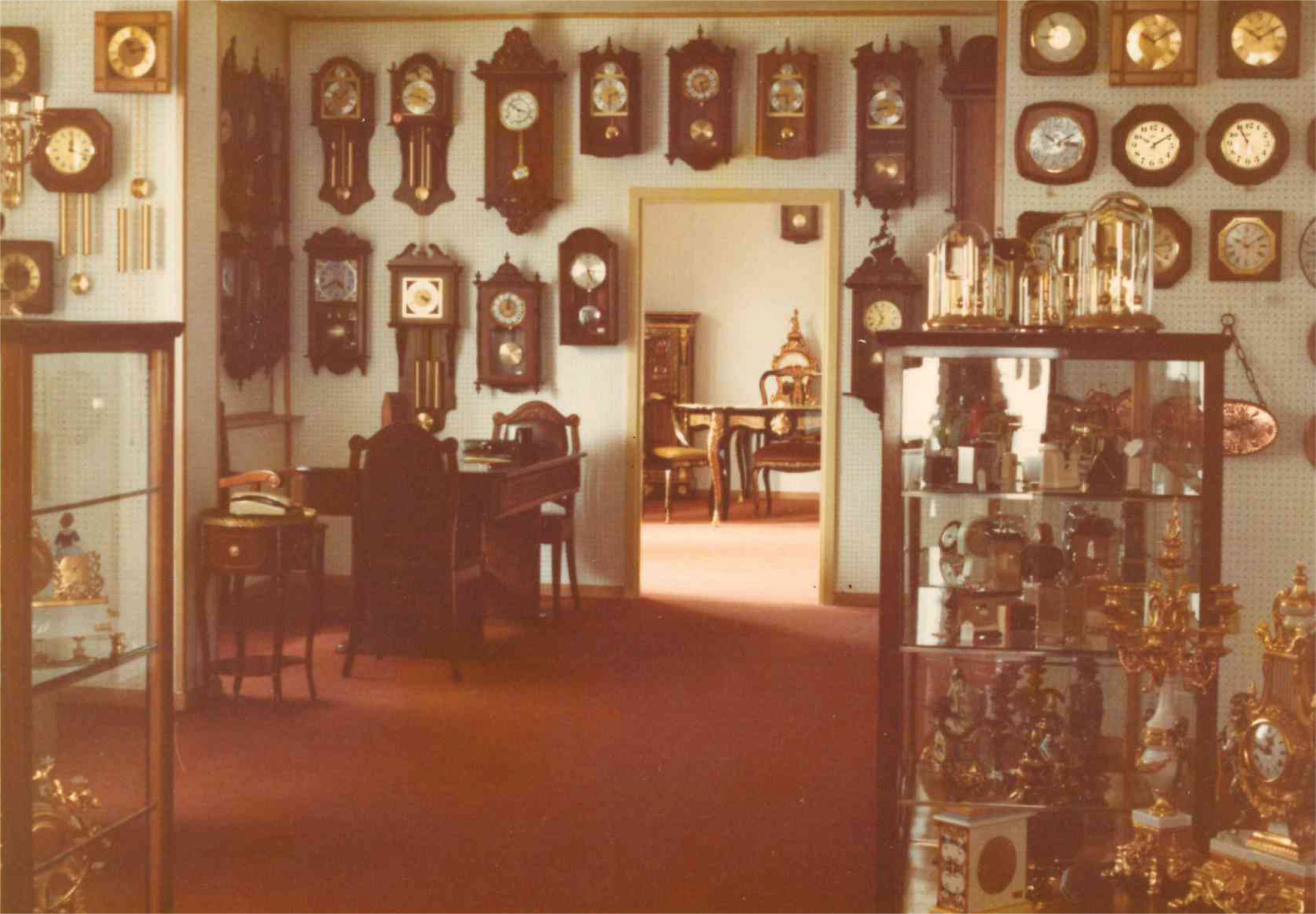 Store display with a selection of Walt clocks
---
Thus started a Facebook hunt. Piero and Arabella (and indeed Tina) are all Facebookers! Piero replies. A Facebook sequence and Zoom chats follow.
There was much to talk about. David was keen to know how much Cesare spoke about his wartime experiences. Not that much, but enough to get a sense of it. There are some photos.
Would they be happy for us to name the family and to have the wine named the Clock Maker?
"Hi David, Actually it has been something special and moving for me to be in touch. I told my mum about it and she felt touched also. It would be for us an honour having a wine named the Clockmaker and I'm sure Cesarone (Big Caesar ) would also be proud and happy, smiling and blessing us all from above".
A response doesn't get better than that, does it?
David and Sue were travelling in Europe in June 2022, and Bolzano was a must on the itinerary. Piero and sister Arabella were up for it. On Sunday 29th they met in Walther Square – a bright and warm day - and Bolzano is beautiful- the statue of Walther impressively dominates the square - and we see the site of Zanardi Clocks Shop - now a gift shop.
---
---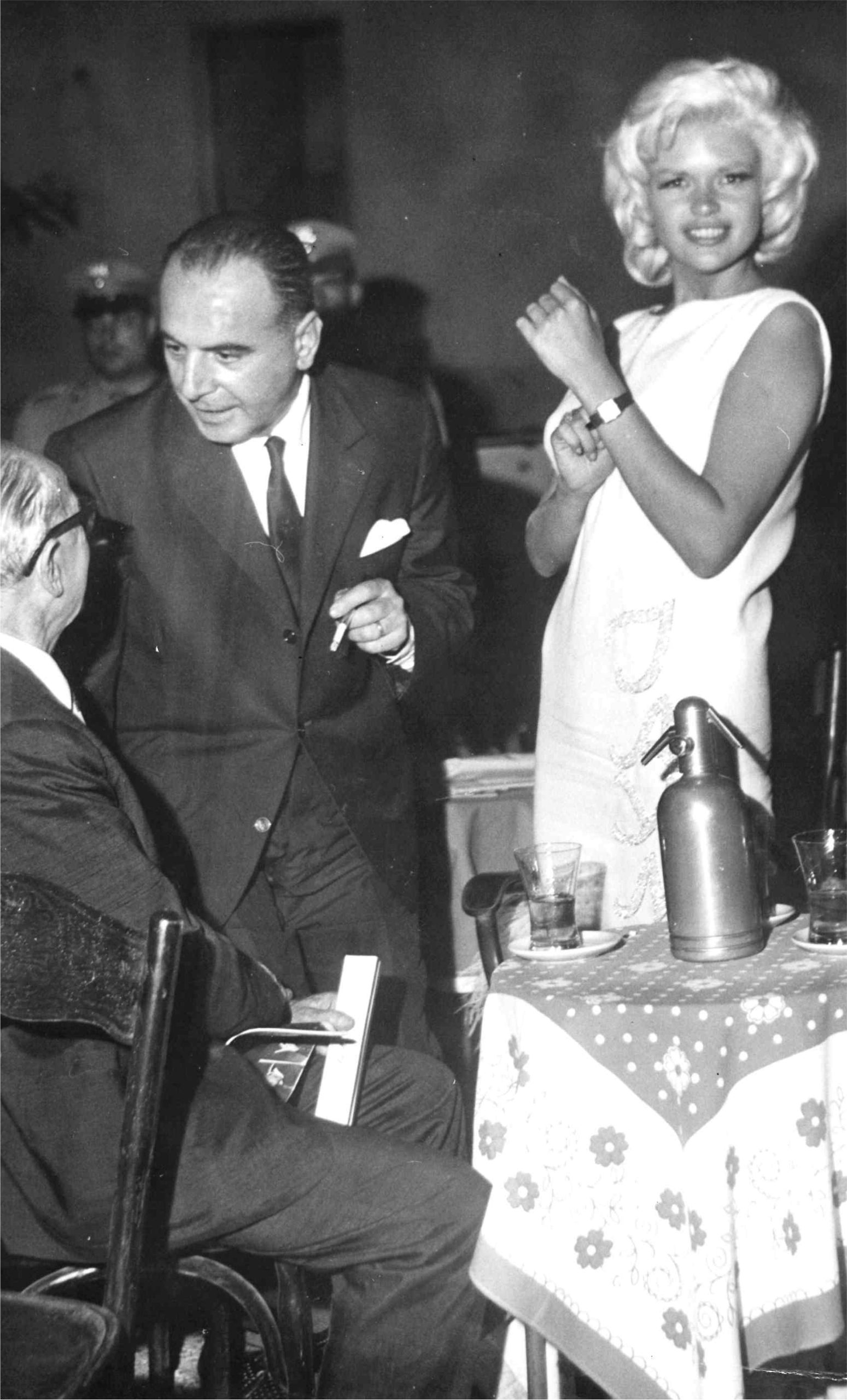 Cesare with Jayne Mansfield, modelling a Zanardi wrist watch at a film award in Milan
---
---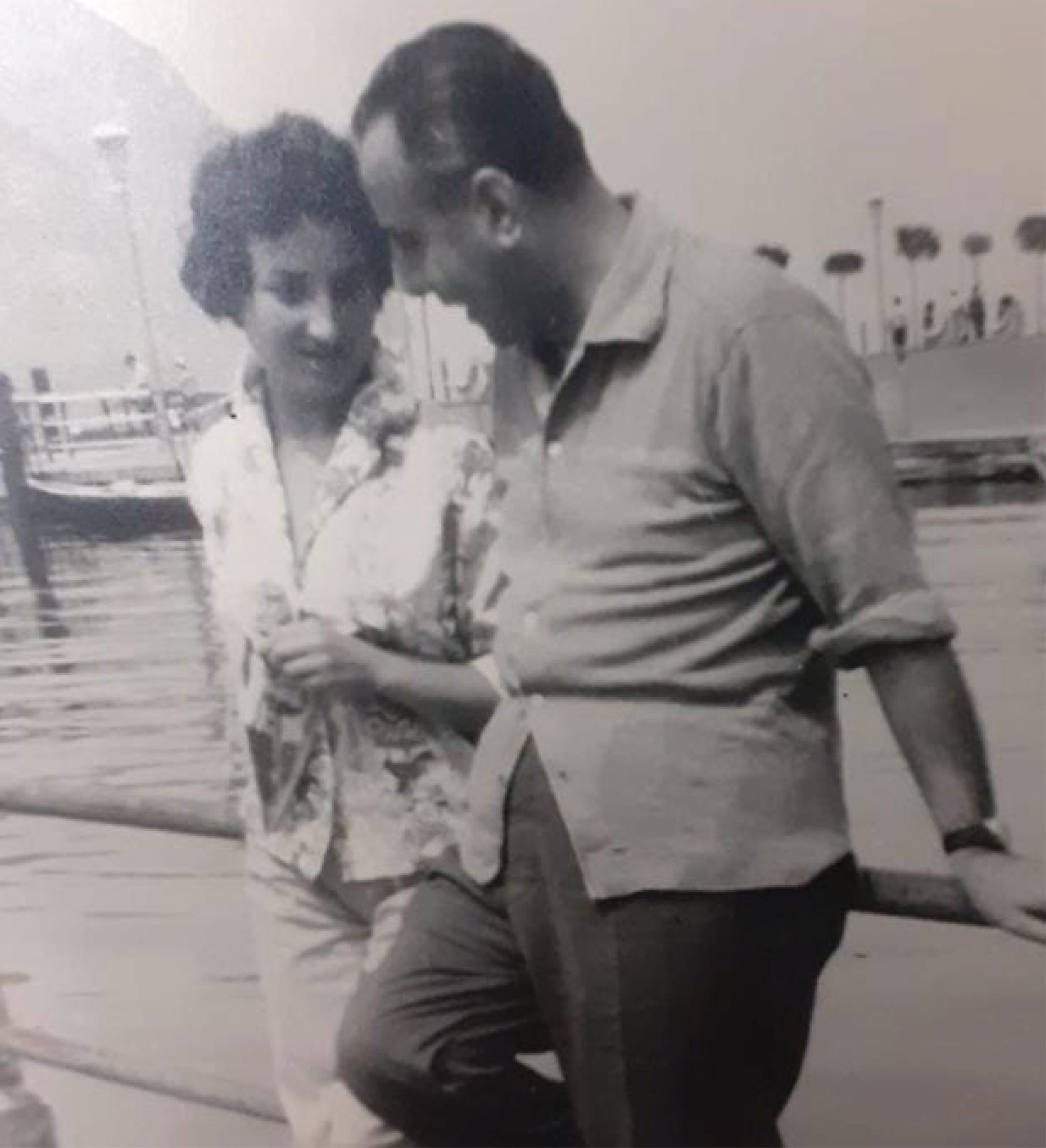 Visiting Lake Garda, shortly after their marriage
---
---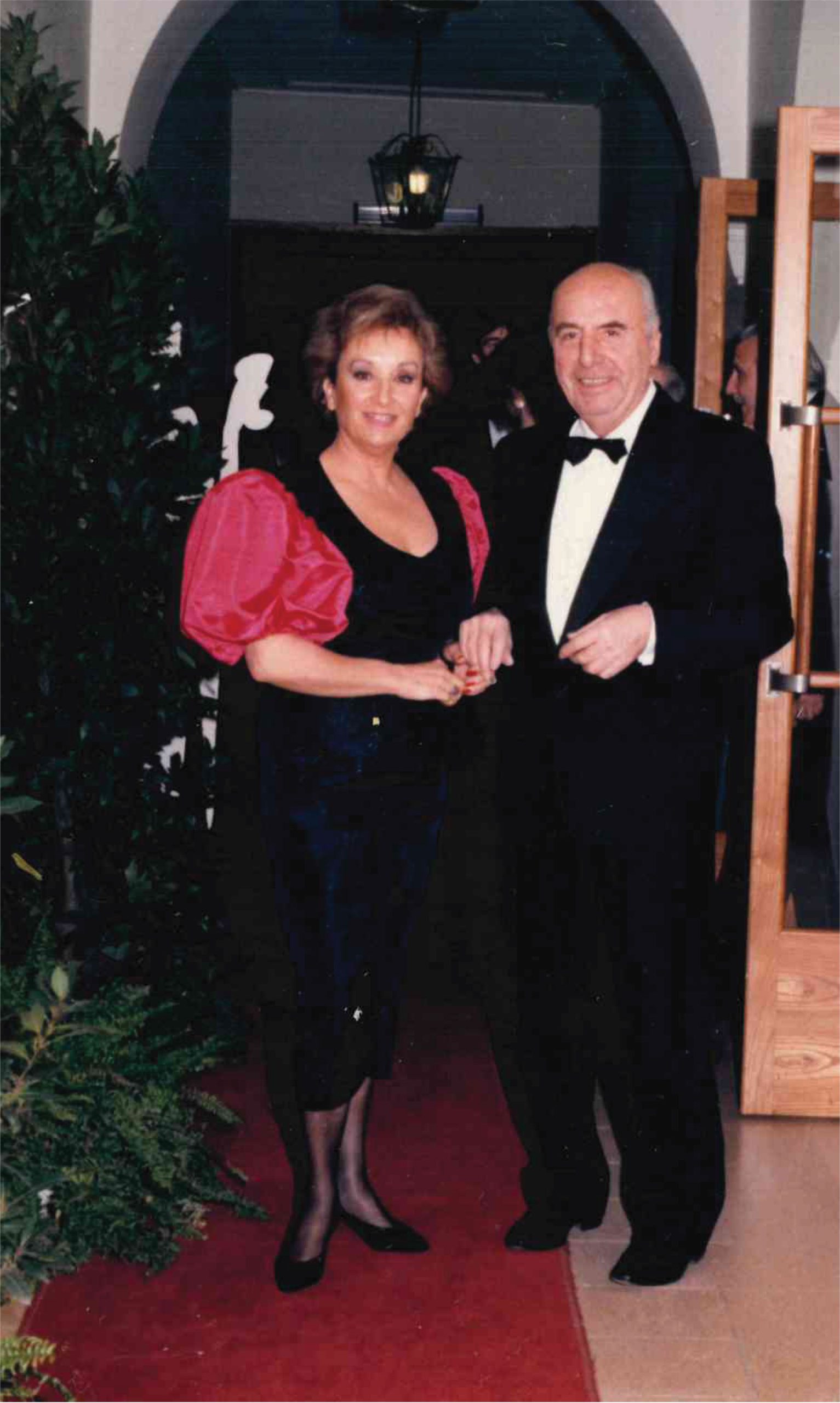 Cesare and his wife at a gala event
---
---
They welcomed us like old friends. We brought gifts of Diemersfontein wine and South African goodies. Piero is a quiet, delightful, warm, and modest man ("like mum") - Arabella is an extroverted, energetic, modern lady ("like Dad – I adored him"). They both worked for Cesare for quite a while until the company had to close in 1990. Piero is now a physiotherapist at Bolzano Hospital, and Arabella has a representation for a beauty products company. We were treated to the most wonderful lunch in the Square, Piazza Walter. We are friends - connected by a poignant story - a generational full circle has happened, and it has been the happiest of visits.
So now you have this wine. The Clockmaker - in remembrance of Cesare Zanardi – and HIS time, and now ours. We can only think of war and peace and friendship that endures and can be rekindled.
On Saturday 12th November the Clockmaker was launched at Diemersfontein with Piero Zanardi and Italian Consul Emanuele Pollio as Guests of Honour.
Diemersfontein invites you to raise a toast in the memory of the Clock Maker – and all our hopes for a better world.
---
Written by David Sonnenberg
With heartfelt appreciation and special acknowledgement to:
Wilhelm Snyman & Piero Zanardi
---
THE CLOCKMAKER
OLD VINE CHENIN BLANC

ORDER NOW
---