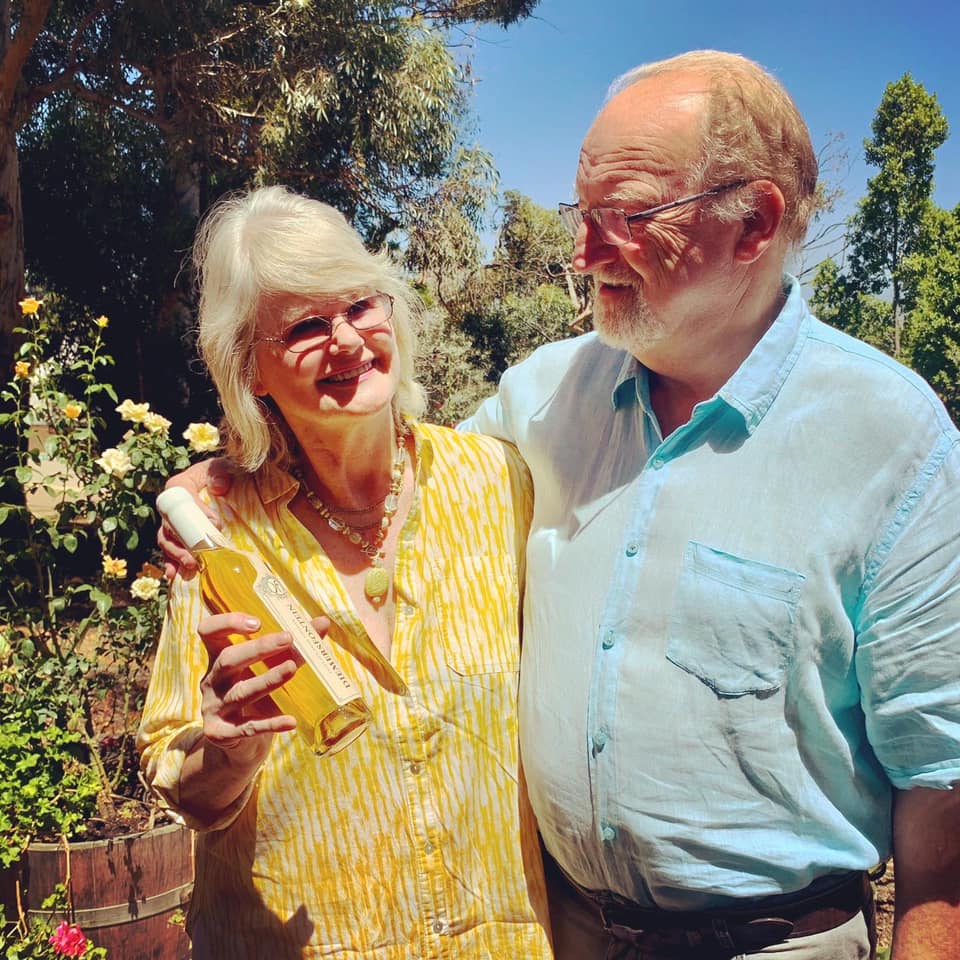 The sweetest month of LOVE!
The month of love is almost over, but in the heart of the Cape Winelands, love is celebrated in more than one way and throughout the year.
It is truly special that Valentines Day 2020 was also the day that we harvested the 2020 Sweet Sue – a Viognier dessert wine created out of love and devotion, honoring the matriarch of the farm, Susan Sonnenberg.
To produce this wine the stalks of the grape bunches are pinched with pliers at about 22 degrees balling. The we leave the grapes on the vine until it partially starts looking like raisins, concentrating the sugars and the acid in the berries.
When the sugars reach 35 degrees balling,we pick these 'raisin' like bunches and press them whole.
It started as a surprise to Sue when David worked with winemaker, Francois Roode, to create this very special wine in celebration of the love of his life.
She is as sweet as the wine and equally as special to all who meet her!
This wine is exclusively available from our tasting room in Wellington or you can get it right here on our website, just follow the link: https://www.diemersfontein.co.za/product/diemersfontein-sweet-sue-sun-dried-viognier-375ml/