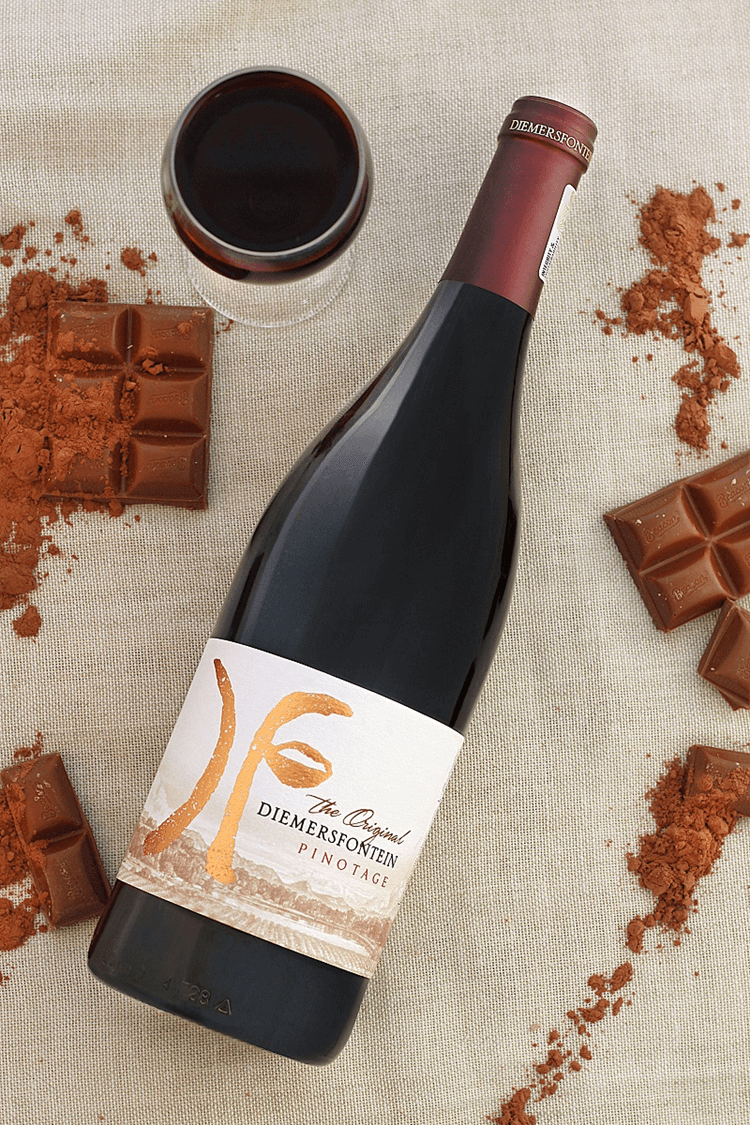 THE ORIGINAL COFFEE CHOCOLATE PINOTAGE, NOW WITH A BRAND NEW LOOK
It's with great delight that we can share our brand new look of the Diemersfontein range with you.
The landmark release of the new Diemersfontein 'The Prodigy' Pinotage has provided a unique opportunity to refresh our wine labels, which have changed little over the last 20 years.
Across the portfolio the eye-catching Diemersfontein logo has been given greater prominence, with the estate's portfolio of premium red wines, the iconic coffee chocolate Pinotage, award-winning Shiraz, Cabernet Sauvignon and Merlot, enjoying the most striking evolution.
The logo of burnished gold now stands proudly atop an elegant line drawing of the historic estate.
With the redesign we wanted people to continue to recognise the logo, but also realise that we're a vital, innovative estate that is constantly changing.
The Pinotage will be the first one to be released with this new look and we have already started to ship out the beautiful bottles to various locations around the world.
The Shiraz, Cabernet Sauvignon and Merlot will wear their new outfits within the next 6-8 months when we move on to the next vintage.
Make sure to look for the striking new label in a store near you or get it directly from us, just click here https://www.diemersfontein.co.za/shop/