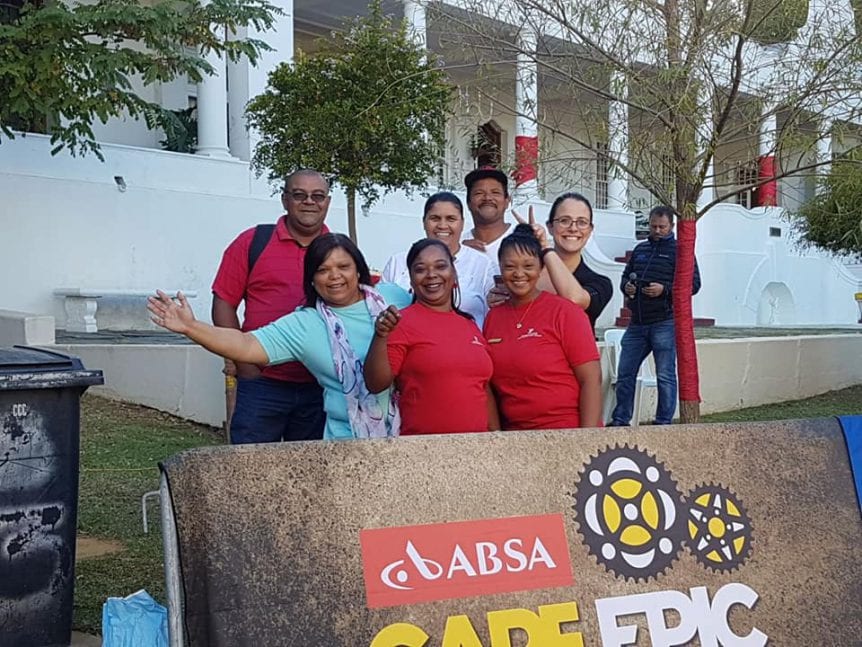 THE ABSA CAPE EPIC HITS WELLINGTON
Those riders and those bicycles are serious… they're tough and they're fast! Early on Saturday morning (last weekend), our staff and friends gathered together on the farm to cheer on the brave riders as they passed via Diemersfontein, sweating out yet another gruelling stage of this world-famous race. We take our hats off to them, we really do. The Epic (as it's fondly referred to), is certainly not your average Mountain bike challenge, as its way more hard-core than that! The Epic is the most televised mountain bike race in the world and racers (in teams of 2) must cover some of the most unnerving terrain over roughly 700km within an 8-day (stage) period. It's insane – but you can read more about it here: Absa Cape Epic Overview.
Since this event brings so much excitement to our town, (yes, they've been here before) we also tend make quite a weekend (fuss) of it, offering visitors to Diemersfontein a variety of things to enjoy and indulge in whilst the race is on. This time we pulled out the stops – as seems to be customary to this occasion – and offered various exciting wine specials, food & wine pairings, restaurant promotions, live music bands, to name but a few. Needless to say, the weekend was… epic!!