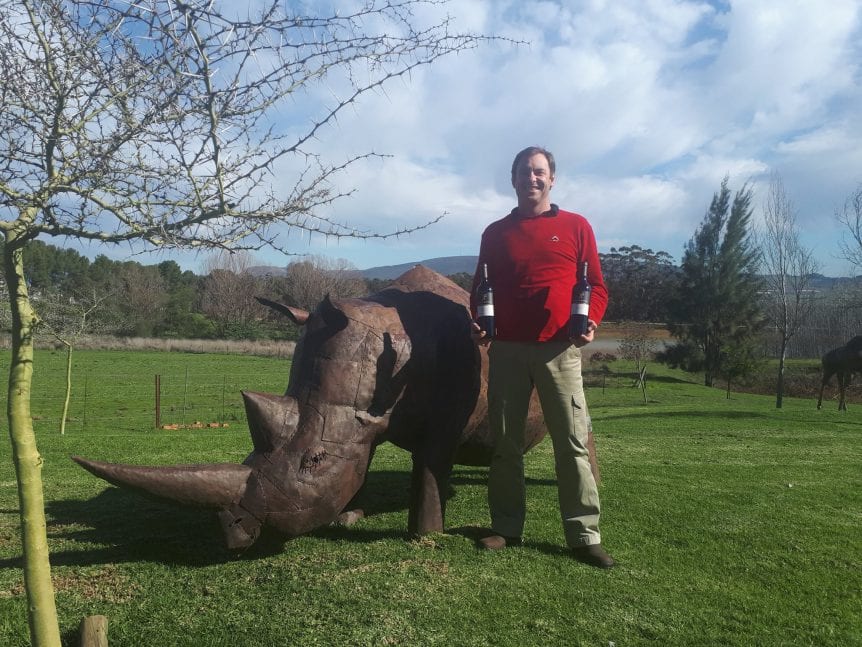 SPREADING OUR WINGS TO GREATNESS!
Diemersfontein Wines is admittedly not the oldest wine estate in South Africa, but having broken ground in 2001 with the launch of what has become one of the most popular, recognised and celebrated Pinotage wines around the world, the estate can proudly say that we have only soared to greater heights ever since! Amongst an already remarkable achievement in global recognition, Diemersfontein Wines has recently added a few more profound accolades to our repertoire.
Recent awards include the Shiraz SA top 12 of 2018 for the Diemersfontein Shiraz 2017, ABSA top 10 of 2017 for their Carpe Diem Pinotage 2015, the Novare Terroir Awards 2017 for their Carpe Diem Malbec 2015 and the Grand Cru National Wine Challenge 2018 for their Carpe Diem Malbec 2016! This outstanding string of achievements has not come without the necessary hard work and effort, and therefore the entire team at Diemersfontein Wines is applauded and thanked for their loyalty and outstanding efforts.
When considering that Diemersfontein Wines have only been producing wine for 18 years, it could well be compared with that of a young and talented adolescent who is clearly becoming a highly ambitious adult! With endless aspirations of greatness, this "child of Diemersfontein" is exploring the world, making valuable contacts and spreading her wings as she goes along!
The current range of wines produced by Diemersfontein Wines includes the Diemersfontein signature range, the premium Carpe Diem range, the Thokozani range, Woolworths wines and recently, the new Ovation range. Showcasing an impressive collection of 30 profile wines, of which 8 lines are listed in Woolworths, the rest of the collection features prominently in well-known wine stores and specialist shops around the world.