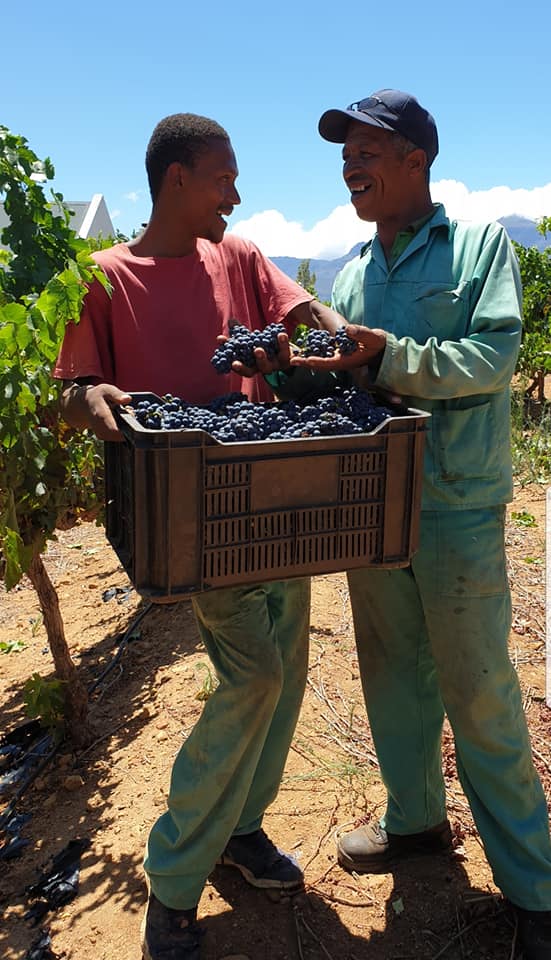 #SAHARVEST 2019 – FRANCOIS' FINAL UPDATE
Harvest 2019 is over, and slowly things are starting to go back to normal in the cellar.
The vintage was bang on time this year and we started on 23 January. The weather was perfect with moderate warm days of around 30°C and the analysis was spot on with a low pH and higher than normal acidity levels. This felt like harvest heaven, but as soon as the first week of February arrived, we were back to the familiar harvest heat waves with temperatures reaching a scorching 45 °C.
The slow ripening was all of a sudden hasted by the heat and quick rising sugar levels was the order of the day. At one point during harvest we were picking Cabernet Sauvignon before Shiraz, which is totally unheard of in our region.
The quality is looking very promising on both the Shiraz and the Pinotage, while Viognier on the ,white wine side, are standing out for us this year.
Yields were still low, same as last year, although we had some good winter rain in 2018. At the end a vine is very adaptable and naturally braced itself for more drought conditions by producing less grapes.
The weatherman is predicting a good winter rain fall this year and we can just hope and pray that it happens as the vineyards are taking strain and our dams are at its lowest. The water we have left will be just enough for a last irrigation end of March.
On the more positive side, we have started working on getting the Rosé 2019 bottle ready, the colour is a beautiful light peach and with aromas of strawberry and candy floss we are sure this will be another record breaking year for this new star in the Diemersfontein portfolio. It should be ready to put in our glasses to celebrate when the first Winter raindrops hits our dry and dusty soils in May.
Back to the cellar for me, until we chat again!
Francois