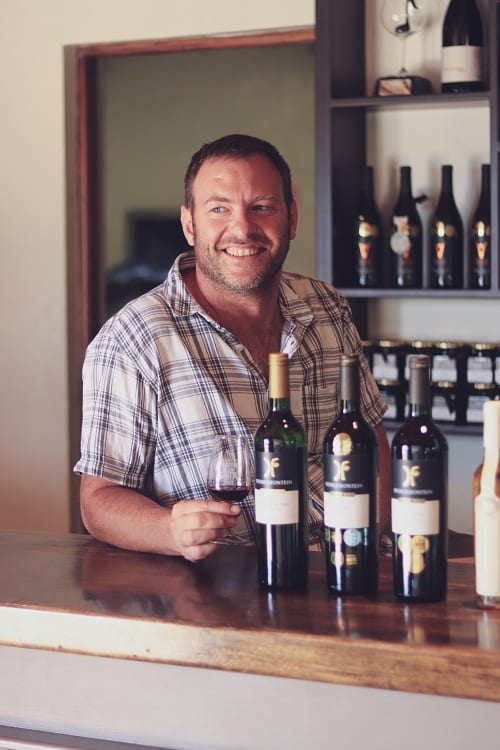 #SAHARVEST 2019 – FRANCOIS' FEBRUARY UPDATE
With harvest more than half way through, the cellar is filled with fermenting aromas of tropical Chenin Blanc and strawberry Rosé.
The rush of Pinotage grapes has passed with the first Diemersfontein 'Coffee' style Pinotage 2019 already finished with fermentation. Now Cabernet Sauvignon and Shiraz is taking the lime light.
The last two weeks' extremely warm weather has been challenging with grapes sugars jumping to high numbers, but we were able to irrigate and pick what was needed.
The effects of the drought are still very clear with our volumes down on our 2018 harvest, but the quality is looking very good.
The last of the grapes to come in is our Roobernet, one of a few varieties that has red juice and that we add to some of our wines to give an extra colour component, the Petit Verdot and Mourvedré.
In the meantime we are preparing the Diemersfontein Merlot 2018 for bottling so watch out for this new vintage on shelf within the next couple of weeks.
For now, I am off to go check on my tanks.