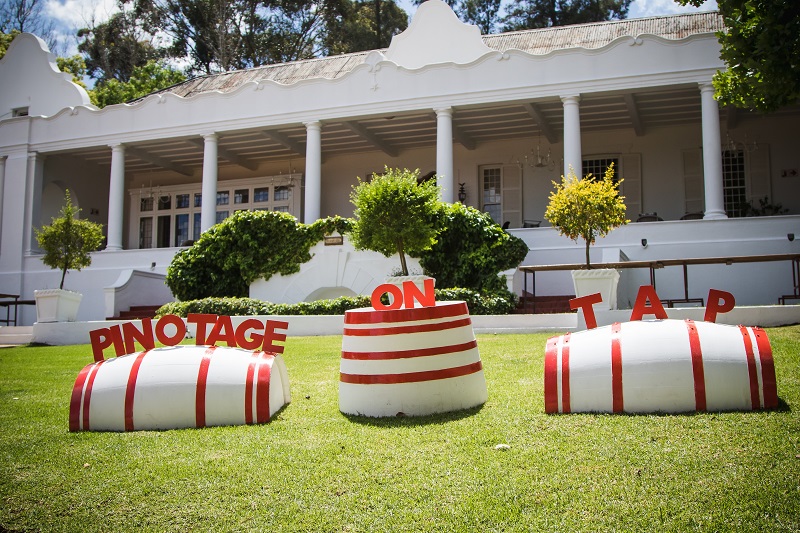 Pinotage on Tap – A letter from David
Renewal, Revitalisation and Re-creation –  Diemersfontein at 20
Every company worth its salt has to keep core values and quality constant, but must keep being innovative, contemporary and creative.
So – Diemersfontein, founders and creators of the much loved Original Coffee Pinotage have entered their 20th anniversary year with a few changes.
We have decided to focus on the introduction of our cheerful new labels and our newest addition to the three Pinotage sisters – 'The Prodigy'.
This year will see us putting Pinotage on Tap on pause; rather devoting ourselves to a series of smaller events in which we can bring the diversity of our range, to the glasses of our equally diverse wine lovers. We'd like to thank all the die-hard POT fans for their joyful, loyal and energetic participation over the last fifteen years! Though the event will not be taking place, the wine in the bottle is still as good as ever and we can promise you some new, refreshed, events to be announced in 2021 when we also celebrate 21 years of the beloved brand.
This year will see us focusing on intimate experiences and collaborations with various other food and wine initiatives, which will be communicated soon. Of course we will continue with our educational and musical sponsorship and staff development programs.
We look forward to see you all again soon in celebration of all things Diemersfontein.
Kind regards,
David Sonnenberg