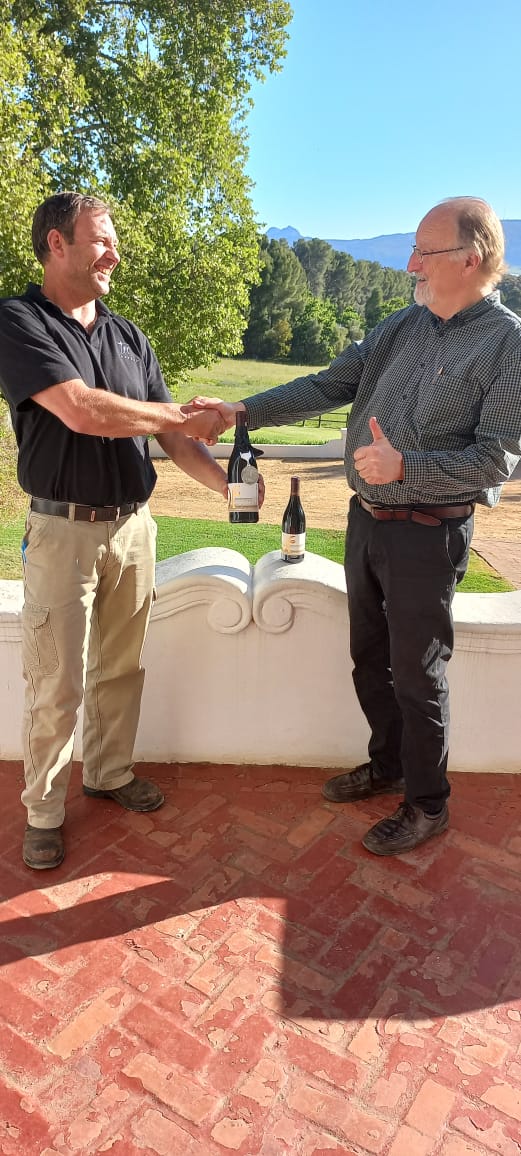 MICHELANGELO PLATINUM AWARD ADDS NEW MILESTONE TO DIEMERSFONTEIN'S 21ST YEAR
South Africa, Wellington, October 2021; Renowned Wellington winery Diemersfontein has been awarded a Platinum Medal amid its several other accolades at this year's Michelangelo International Wine and Spirit Awards. The recognition again re-affirms a consistency of quality across varieties and styles that has been maintained since Diemersfontein's first vintage 21 years ago.
It is significant that the Platinum Award was made to the Diemersfontein Shiraz 2019. Shiraz was also the anchor variety in its coming-of-age blend, bottled in celebration of this milestone year and simply called TWENTYONE. The 2017 Diemersfontein Shiraz was also named a Top 12 wine by the Shiraz SA panel of 2018.
"The Michelangelo panel doesn't easily dispense awards," says Diemersfontein cellarmaster Francois Roode. "Only 14 wines – just 0.076% of all entries – won Platinum. Furthermore, the competition is certainly one of the top three in the country, so doing well here is for us, trustworthy recognition of the quality."
All judges are hand-picked wine experts and hail from around the world, giving entrants a benchmark of international taste. Wines are assessed blind.
"We are also very proud that the fruit of all these award-winners came from the farm," says Francois. "It not only highlights the calibre of terroir, but also the work that has been done with the vineyards."
The Diemersfontein Shiraz 2019 spent 13 months maturing in wood prior to release. It shows a fusion of sour cherries, vanilla, spice and violets. These intense aromas follow through to the palate, resulting in a full-bodied and lingering finish.
Diemersfontein also won two Golds, which went to its Woolworths Malbec Reserve 2019 and Carpe Diem Malbec 2020. Silver medals were awarded to Diemersfontein's Carpe Diem Pinotage 2019 and 10 Year Potstill Brandy.
The latter is a unique spirit that unfurls characters of sweet spice, cinnamon, roasted nuts and Christmas cake. The palate is smooth and round, with toastiness and a warm, lingering finish.
Diemersfontein wines are available from leading retailers and restaurants around the country. Orders may also be placed with the online store at www.diemersfontein.co.za , with deliveries made to your door.
The Diemersfontein Tasting Room is open every day, from 10:00 to 17:00. Among its other offerings are the family-friendly PROE deli; guesthouse with 30 en-suite rooms; and, conference and wedding venue.
Diemersfontein Wine and Country Estate is situated off Jan van Riebeeck Drive (R301).
For more information call 021 864 5050, send an email to welcome@diemersfontein.co.za, visit www.diemersfontein.co.za or make contact via @diemersfontein on Facebook, Twitter and Instagram.