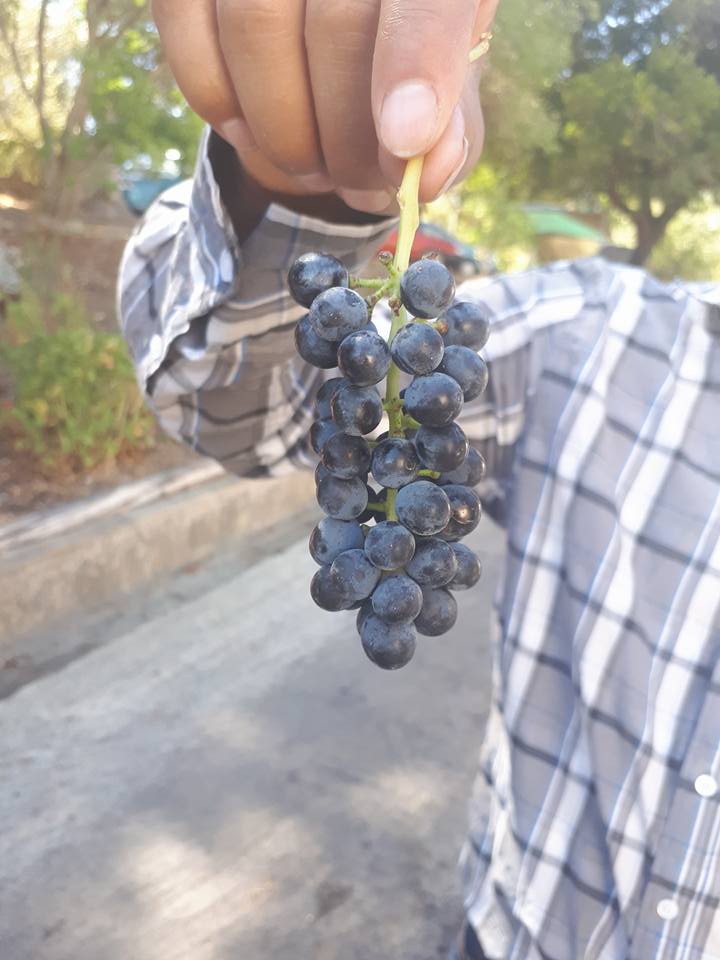 HARVEST REPORT 2018 – A WORD FROM THE WINEMAKER
"There's no denying it, the 2018 harvest has been a tough one for Diemersfontein. But, we never waiver from our optimism and therefore continue to see potential in what we bring into the cellar and what comes out once all the grapes have been pressed. Obviously with the lack of rainfall we experience smaller bunches and smaller berries, but the flavour on the other hand is far more concentrated – and therein lies the encouragement.
The season was exceptionally dry, we received very little rain (when it rained – here and there) and our diminishing dam levels gave us little encouragement. Waldo needed to irrigate, and although our dams already look like tadpole puddles, we need to irrigate from what little we have. In the process of "getting-off-the-grid" and to improve our carbon footprint, Charl has connected the winery to one of our borehole water systems, allowing us to use far less water in the cellar and saving dramatically in the long run.
The pressed, litre tonnage has dropped again from last year – a clear result of the loss in bunch capacity. To give you some idea, imagine if Bonsai's grew their own mini bunches… something like that.
The early varieties such as Pinotage and Shiraz displayed great potential, with good colour and concentration. The later ripening varieties such as our Cabernet Sauvignon and Mourvedre have struggled a little to ripen to their full potential – and thus the challenge of our hot sun and high sugar level continues. Currently we are busy prepping the Diemersfontein Rose 2018, which is looking great, displaying an attractive pale pink hue and full of fresh fruity aroma."