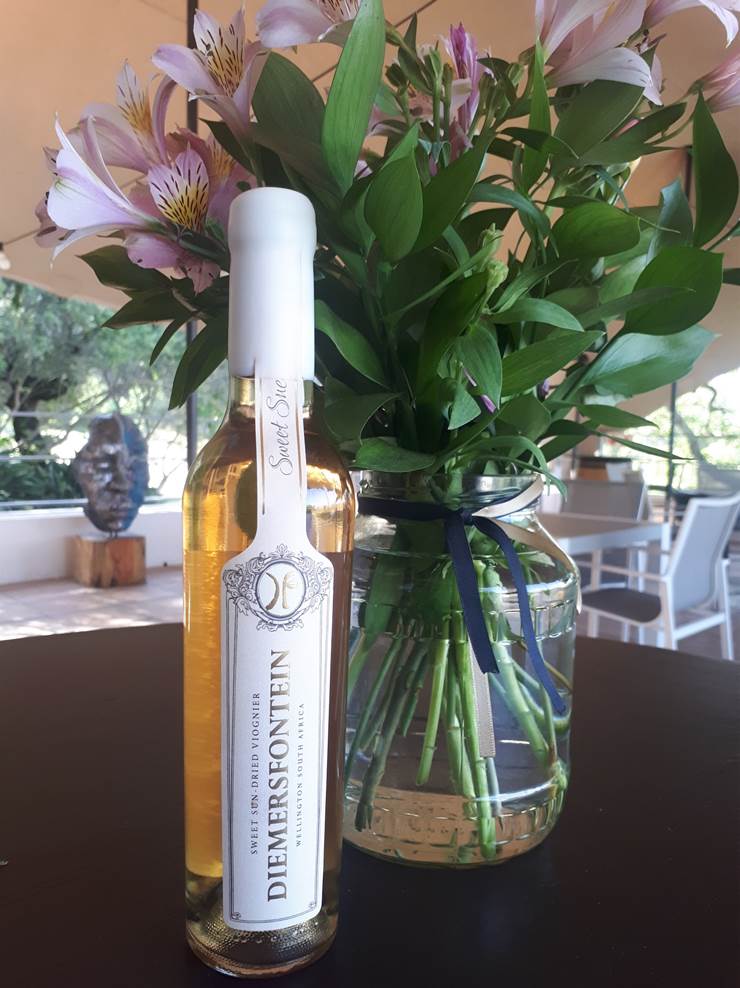 DID YOU HEAR? …ABOUT SWEET SUE?
Diemersfontein has always had a bit of a tendency to surprise… Remember the time that our winemaker (Francois) announced that he had made a 10yr old port? – and only then – after 10 years – that it was ready for bottling! No one knew a thing about this, not even David knew about this incredible creation that had quietly been maturing in the cellar for all those years! Well, this time it was David himself that revealed a trick he had up his sleeve!
Sweet Sue – announced and launched a month ago – is a delectable desert wine, made from sun-dried Viognier grapes, bottled in a unique and attractive slim bottle, and "made with love for the lady of the house" , a beautiful tribute to Susan Sonnenberg, David's wife. (now that has got to be right up there on the top of the romantic chart, right?!) This limited release sweet wine is available for sale – but only at the Diemersfontein tasting room. (or for orders via email).