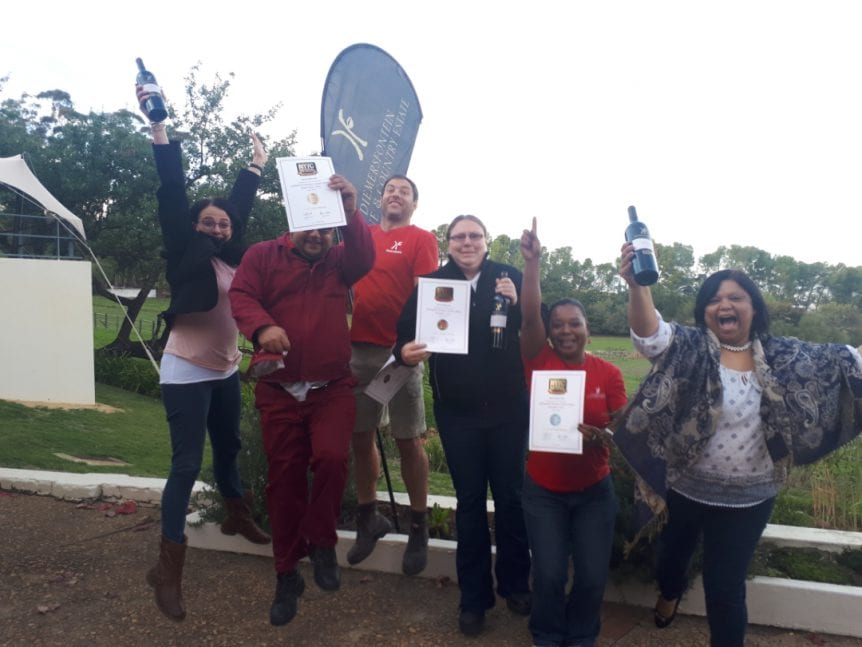 CARPE DIEM WINES STRIKE GOLD AT THE NATIONAL WINE CHALLENGE
The National Wine Challenge, incorporating Top 100 SA Wines, the premier fine-wine-only wine competition in SA, launched the industry's most credible and popular 2018 winning wines results at Spier Wine Estate in Stellenbosch on Wednesday, 16 May 2018.
For the first time since the inception of this competition 8 years ago we decided that wanted to be part of the hype that surrounds this challenge, and were we delighted that we did.
Our Diemersfontein Carpoe Diem Malbec 2016 came home with a spot in the Top 100, a Double Platinum award as well as the Grand Cru first place award for best wine in class. We also entered our famed Diemersfontein Carpe Diem Pinotage 2016 and this wine was awarded a double gold medal.
Francois Roode, our winemaker at the following to say about this incredible achievement: "This is truly a great achievement for our Malbec to receive Double platinum/Top 100 winning wine and Grand Cru first place. Malbec has always been a nice varietal in our Reserve range but has become very popular over the last couple of years. Our viticulturist and his team's hard work, the cellar team working long and late converting the beautiful grapes to great wines has paid off. Malbec is such an underdog that has raised to the top in South Africa and besides Pinotage a very exciting grape to work with and to make wine. The deep dark colour, black berries and undertones of herbs with a lingering palate and soft tannins makes it ideal to enjoy with your favourite food or with a special friend. Malbec has found its place and we will have to plant some Malbec in the future."