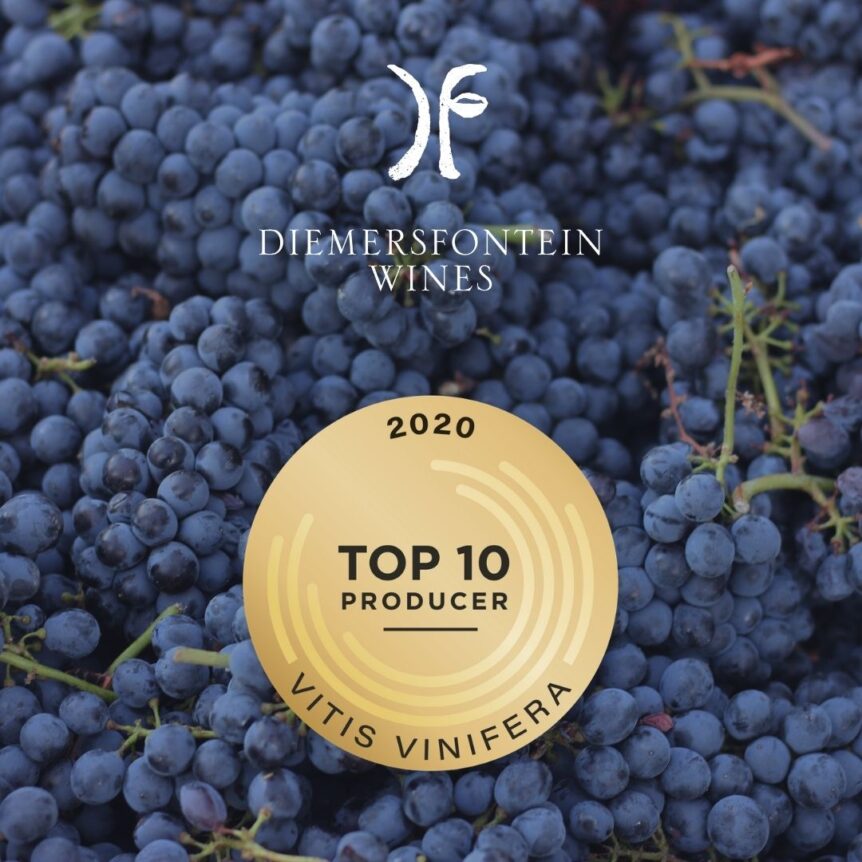 A TOP 10 SPOT IN THE 2020 VITIS VINIFERA AWARDS
We are tremendously proud to once again raise our glasses and congratulate our amazing team as more accolades were bestowed on us today!
We are officially one of this year's Top 10 producers in the Vitis Vinifera awards.
These awards recognise quality wines and grape derived spirits that are available to the majority of consumers and do not only focus on the ultra-premium, aspirational wines.
Following that, we were informed that 3 of our wines received Gold Medals this year.
These wines include: Diemersfontein Chenin Blanc 2020, Diemersfontein Rosé 2020 and the Thokozani SMV 2019. The cherry on the cake was the Double Gold medal awarded to our Diemersfontein Cabernet Sauvignon 2018. The same wine that also won Red wine of the year at the National Wine Challenge earlier this year.
You can stock up on these award winners by following this link – https://www.diemersfontein.co.za/shop/