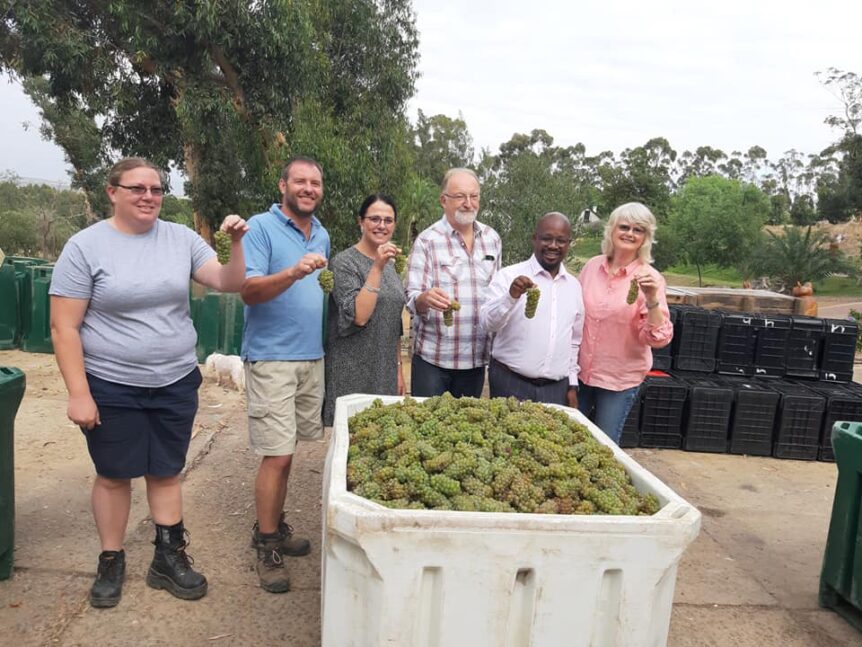 2021 – Pre-Harvest report
The 2021 season started with a cold and wet winter, a beautiful sight to see after the last couple of dry years. Our main dam is full and the first time in 5 years our second dam received water.
Temperatures where mild during the growing season and we had top up rain every month, even December delivered a few millimetres of rain.
Vineyards are looking healthy and strong and the estimated volume is up from last year. As with each year there are some challenges, budding was a little bit uneven and resulted in colouring of bunches being uneven too, some green as grass while others fully coloured. We will take great care in doing grape thinning removing all bunches that's still far behind, that will ensure more even ripening.
Wellington will have its warm hot summer as always but with water in the dam we can prolong the ripening of the late varieties like Cabernet Sauvignon and Mourvedré to get physiological ripeness and not just a spike in sugar. Perhaps another week and harvest will kick off with Pinotage and Viognier and we are ready and set to go. The best part of harvest is to see what the end results will be after months of hard work in the vineyard.
With harvest 2021 ready to kick off, we can just hope and pray that the current ban on alcohol gets lifted or revised sooner rather than later.
Francois