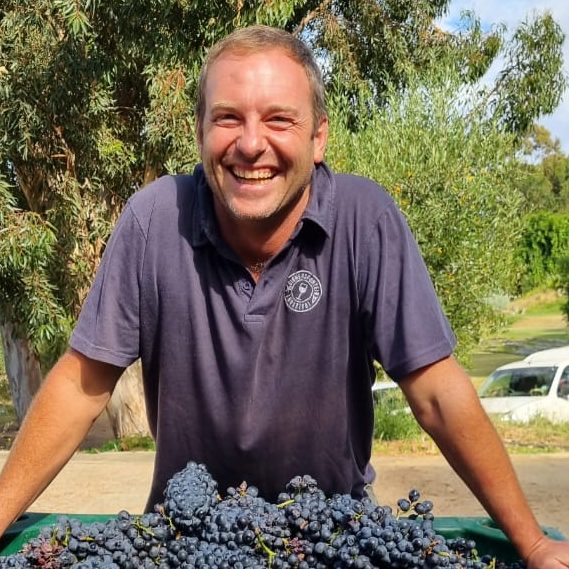 OUR 1ST HARVEST REPORT FOR 2023
The moment the last grapes are picked, we start working towards our next harvest as we prepare the vines for their Winter rest.
In September they woke up very happy and showed vigorous growth and good, even budding. Some rain at this stage is always a great advantage, but alas it did not come until the rain gods blessed us abundantly in December.
Luckily, we still had enough water in our dams and had to start irrigating a little earlier than usual.
Disease stayed away, pests left us alone and the growth in the vineyards kept us on our toes and the number of bunches in the Pinotage bush vines made us giddy with delight and then came the storm…
Marble size hail balls, gushing winds and a whopping 100 mm of rain swept through the region, creating havoc not only on the farm, but all over the Western Cape.
We all sat staring at what was transpiring outside and couldn't believe that there's a chance that our brilliant harvest can be damaged, and we were right to keep the faith.
The damage to the vines was minor and at least irrigation was on hold for a few days, a very daunting task with loadshedding in between.
Unfortunately, we did catch a bit of oidium (witroes) in some vines, but we dealt with it swiftly.
The big rains of December were followed by a long, happy and very hot December holiday. At least I rested a bit, because as I got back the grapes said no more, we want to become wine! On Wednesday,18 January, 2 weeks earlier than the past two years, we picked our first Pinotage grapes. They are looking amazing so far, with smaller berries that gives the promise of more concentrated wines with a deeper, darker colour profile.
Anyway, I am off to the vineyards, who is enjoying a slightly cooler, rainy day today….hope that pesky Witroes does not come back 😊
Chat soon!
Francois Roode