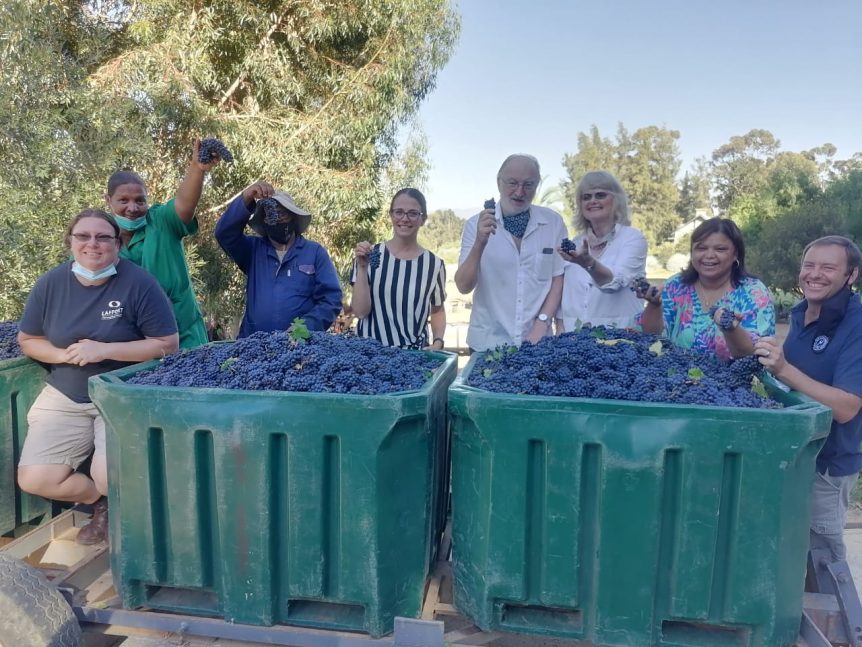 ANOTHER LONG HARVEST, BUT A GREAT ONE!
And for the second time in a row, we experienced a very long and late harvest!
We were smashed with heat wave after heat wave in February and March, with typical Gauteng late afternoon thundershowers. Usually in the Western Cape, a sign of seasons starting to change, but this also made me wonder if this is not signs of changing weather patterns in the region.
We can report a good increase in volume this year, which we are all very happy about, especially after the long drought spell we had. For many cellars this is also creating challenges with storage as they are still fighting the build up of wine after the slow sales in 2020 and 2021, due to the Covid-19 alcohol bans that was instated.
I am especially excited about the colours of our individual Rosé tanks, beautiful pink hues and aromas that makes you want to take an extra sniff before tasting. The last fermenting tanks of Cabernet Sauvignon and Malbec shows great potential and will soon go into barrel to rest for the next 12-16 months before bottling.
The last tanks are still busy with malolactic fermentation, but we are beaming with pride and excited for the quality so far.
With the last grapes coming in so late we also had to start with our olive harvest last week. During the drought we actually had a year where our trees produced no olives at all, but this is definitely an 'on' year for the olives as the branches are filled with loads of fruit ready to produce our Diemersfontein Extra Virgin olive oil.
I have to say there was a time in this past month where I was wondering if I should cancel my Easter plans, but glad to say we are all heading off for a well-deserved rest and grateful hearts, after a really good harvest!